Mother Church of the Catholic Diocese of Joliet
Welcome to the Cathedral of Saint Raymond Nonnatus
CATHEDRAL
---
Annual Mass of Remembrance
Thursday, November 3
6:30pm
Please join us in prayer and remembrance. Refreshments will be served in the Parish Commons following Mass. Mass will include reading of the names and lighting of a candle in memory of our faithfully departed. To view complete list click HERE.
---
St. Raymond Respect Life Ministry and Birthright of Joliet
would like to thank all who took part in the Pro-Life Baby Shower
for the needy, newly born babies of our community.
Many Beautiful and practical items and generous cash gifts were |
donated to help mothers and their children.
Thank you and God Bless all those who saw the need to help
"the least among us."
---
The Cathedral of St. Raymond Nonnatus Music Series
Sacred Songs in a Sacred Space
A Voice Recital of Sacred Arias and Songs
Sunday, November 6, 2016 at 3:00 p.m.
featuring
Michelle Gliottoni Rodriguez, Soprano
James Grzadzinski, Pianist/ Organist
A freewill offering benefits the Cathedral Music Program.
For more information, please contact the Cathedral Music Office at 815.722.6653 x 222.
Download Flyer
---
Will you accept Jesus' invitation?
It was not you who chose me, but I who chose you. John 15:16
Breaking Open the Word
Join us on Mondays beginning November 7
6:30 - 7:45pm
2nd floor of the Bell Tower
Discuss the upcoming Sunday's Gospel and prepare your heart and mind for Mass.
---
Youth Ministry
Follow
een
Dance
Saturday, October 29 from 6:00 - 9:00pm
@ St. Paul the Apostle Gym, 130 Woodlawn Ave., Joliet
Tickets are $5.00 at the door.
All High Schoolers are welcome to attend. Join us for a great night of music, dancing, food and Fun!
Download Flyer
---
Cathedral Senior Club
Annual Mass of Remembrance for our deceased club members.
Monday, November 7, 2016
11:00am Mass
(no reservation needed to attend Mass)
12:15pm Luncheon
at Aurelio's Pizza, 3101 W. Jefferson St., Joliet (reservation needed)
Please see flyer
for further information.
---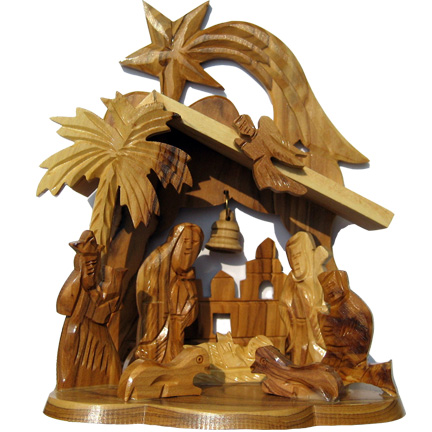 Hand-Carved Olive Wood Gifts from the Holy Land Sale
In the Narthex the
weekend of November 5 & 6
Proceeds benefit Catholic schools in the Holy Land.
---
SINGING FROM THE SAME HYMNAL!
In the next few weeks we will be replacing our very old and well-worn Gather hymnals with a new book called
Worship
. To defray the expense of the new books, we are offering an opportunity to purchase a bookplate that will be affixed to the inside front cover of the hymnal. Memorialize a loved one, honor someone special or simply show your appreciation for Sacred music. Cost is $20. Orders will be taken the weekend of
November 12-13
in the Commons hall and Narthex.
Download flyer
.
---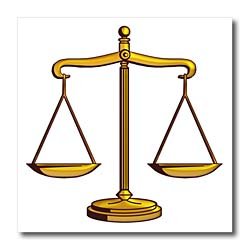 All are invited to join the judges, attorneys and their families Annual Red Mass
Sunday, November 13, 2016
11:00am Mass with Auxiliary Bishop Joseph M. Siegel
The Red Mass is offered to invoke divine guidance and strength during the coming term of Court and is celebrated annually at the opening of the judicial year. Breakfast to follow in the Parish Commons. To purchase tickets for breakfast, please call Sheila at the Will County Bar association at 815.726.0383.
---
Faithful Citizenship
Catholics Care. Catholics Vote.
Visit our Justice & Peace Ministry page for further information regarding
Forming Consciences for Faithful Citizenship.
---
Wrap Presents & Be Present
We prepare for everything we consider important in life. And that includes Christmas. We shop for gifts, bake cookies, decorate our trees, and visit family and friends until we're ready to drop. This year, prepare for Christmas in a different way.

Join Dynamic Catholic for Best Advent Ever: Rediscover Christmas. You'll receive daily emails with inspirational videos, practical tips, or free Christmas music that will help you slow down and focus on what matters most. You'll experience Christmas in a way you've never experienced it before. Are you ready for your best Advent ever?
To Sign up, visit BestAdventEver.com
---
The Oktoberfast 5K Run was nothing short of a success!
On Saturday September 24, 271 participants ran or walked to support the Cathedral of St. Raymond Grade School!
Congratulations to our winners and many thanks to our sponsors who made this event possible and everyone who participated!
Download Race Results
---
The Opening of the Holy Door to begin the Holy Year of Mercy was celebrated here at the Cathedral on Saturday, December 12 at the 5:00pm Mass. Prior to the beginning of Mass, Bishop Conlon opened the Cathedral's Holy Door, our local way of joining with Pope Francis as he opened the Holy Door in Rome. Let us honor this Holy Year in joyful celebration of God's extravagant love and mercy. To learn more about the Jubilee of Mercy and the Opening of the Holy Door, visit the Jubilee of Mercy website HERE.
---
Holy Mass and Canonization of Mother Teresa of Calcutta
CATHEDRAL
MASS SCHEDULE
Sunday Masses
Saturday
5:00pm
Sunday
7:30am | 9:00am | 11:00am
7:00pm
Weekday Masses
Monday-Friday
6:30am | 8:00am
Saturday
8:00am
---
Holy Days of Obligation
Vigil 7:00pm
Holy Day 6:00pm
All Saints Day Masses
Monday, October 31
7:00pm
Tuesday, November 1
6:00pm
---
Sacrament of Reconciliation
Saturday
4:00pm to 4:45pm

Eucharistic Adoration
Second Tuesday of the Month
(unless otherwise noted)
3:00pm to 7:00pm
Saint Peregrine Devotion
Third Monday of the Month
7:00pm
---
---
---
Stay Connected! Sign Up for
---
---
---
Quick Links
---