Mother Church of the Catholic Diocese of Joliet
Welcome to the Cathedral of Saint Raymond Nonnatus
SCAM ALERT!!!
Cybercrime has hit St. Raymond and is hitting dioceses nationwide. If/when you receive an email from Fr. Bill Dewan or Rev. William Dewan with a @gmail account as the sender requesting you to purchase a gift card, please delete it! It is a scam! This email scam is also using other priests' names in the diocese asking for money or gift cards. All are being sent from an @gmail account. Parishioners can and should contact the parish office to verify the legitimacy of any suspicious request they may receive or may have received. Please be cautious!
---
An invitation to ALL men of the Diocese of Joliet!

Join us as Fr. Burke Masters presents
"Becoming Missionary Disciples"
Wednesday, December 12, 2018 at 6:30pm
Evening Includes: Adoration of Jesus Christ, Confession, Feast, Fellowship and Discussion. Sponsored by the Fishers of Men.
Please bring a wrapped gift for a child for the Fishers of Men Toy Drive.
---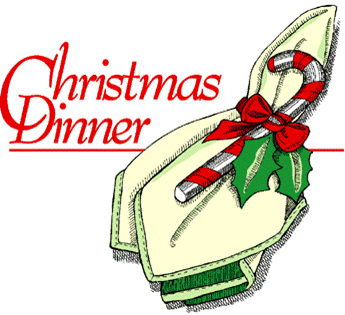 Cathedral Senior Club Christmas Luncheon at Al's Steakhouse
Thursday, December 20 at 12:00pm.
Please bulletin for further details.
---
---
Christmas Liturgies at the Cathedral
Monday, December 24 - Vigil Mass of the Nativity of the Lord
3:00 p.m. in the Cathedral -Very Rev. William Dewan, presider
3:00 p.m. in the Joyce Center Gymnasium - Rev. Ryan Adorjan, presider
4:30 p.m. in the Cathedral- Rev. Burke Masters, presider
Tuesday, December 25 - Nativity of the Lord
Mass at Midnight - Most Rev. R. Daniel Conlon, presider

9:00 a.m.- Rev. Nepi Willemsen, O, Carm., presider
11:00 a.m. -Rev. Burke Masters, presider

There is no 6:30 a.m Mass on December 26.
MASS SCHEDULE
Sunday Masses
Saturday | 5:00pm
Sunday | 7:30am | 9:00am 11:00am | 7:00pm

Daily Masses
Monday-Friday 6:30am|8:00am
Saturday 8:00am

Sacrament of Reconciliation
Saturdays at 4:00pm
(or by appointment)
Holy Days of Obligation
Vigil 7:00pm Holy Day 6:00pm
---
Eucharistic Adoration
Second Tuesday of the Month
3:00pm to 7:00pm
Saint Peregrine Devotion
Third Monday of the month 7:00pm
---
---
---
---
DIRECTIONS